COMMUNICATION SERVICES PTE LTD
(Singapore) With headquarters in Singapore, Communication Services Pte Ltd (CommServ) provides superior professional services for managing implementation of enterprise telephony solutions in the corporate markets, servicing both domestic and regional sectors.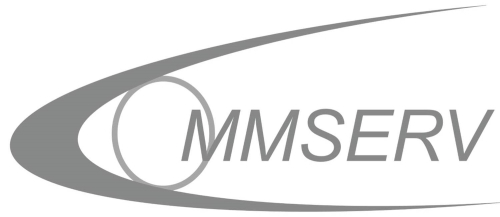 DAMOVO HONG KONG LIMITED
(Hong Kong) Damovo Hong Kong Limited is one of the leading communication providers in Hong Kong. Being the former Enterprise Solutions Division of Ericsson Limited, Damovo Hong Kong specializes in business communication products and applications that fulfill the communication needs of our client by combining the traditional PABX telephony and latest IP telephony solutions.

FLEXCOM COMPANY LIMITED
(Thailand) Flexcom Company Limited was established on May 23, 2000 by experience management staff of Ericsson (Thailand). It recruits high profile Ericsson staff to establish a small company but high performance and flexible company, Flexcom. Our business focuses on consulting, design, and implements Ericsson communication (Now Mitel) solution system to serve our value customer. We believe in knowledge society and educate our potential staff with best Mitel literature to lead our customer to the frontier of communication technologies.

HANWHA S & C
(South Korea) Hanwha S&C was formed in 1994 with the original mission of managing and updating all of the integrated IT network systems and associated services for the entire Hanwha group. The unit was spun off in the spring of 2001 and has since emerged as a leading IT services provider offering world standard services. We offer services for all industries and provide IT consulting, IT outsourcing, SI(System Integration), NI(Network Integration), industry automation, cyber education, and home network solutions as well as our own U-City technologies.

PT SURIA SOLUSI INDONESIA
(Indonesia) PT Suria Solusi Indonesia is established on 12 June 2003 and on March 2, 2004 has been appointed as an Advanced Authorized Distributor by Ericsson Enterprise Sweden, and since 2006 has been appointed as an Authorized Distributor for Video Security Systems products, to sell both of products in Indonesian area. The primary focus of PT SSI is to be a solution provider for Information and Communication.

SURIA BUSINESS SOLUTIONS SDN BHD
(Malaysia) Suria Business Solutions Sdn Bhd is a Telecommunications and ICT company based in Petaling Jaya, Malaysia. We are a 100% bumiputera company, Suria has about 50 employees and serving more than 300 companies nationwide. Our specific areas of expertise are Enterprise Telephony, Unified Communications and Collaboration (UCC). Suria was founded in February 2000. We started our business as sole distributor of Ericsson PBXs after E-Suria Dot Com (now E-Suria Group) acquired Enterprise Business Division of Ericsson Malaysia through a management buy-out exercise. Since then our company has grown from a typical PBX vendor to become Malaysia's awards winning enterprise telephony solutions provider and unified communications system integrator.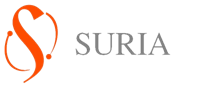 NAVIA TECHNOLOGY CO.,LTD
(Taiwan) Navia Technology Co., Ltd was established in 2014 as a professional communications solution provider. Partnering with Communication Services Pte Ltd from Singapore to form an international team, we distribute products from Mitel (Aastra) who is a global communication equipment manufacturer. Navia Technology has complete business communication solutions from Mitel. We have relevant experience for more than 20 years. Our business philosophy is to use international concept and leading technology to provide customers with high quality professional planning and services.

TELECOMMUNICATIONS & COMPUTER TECHNOLOGIES, INC.
(Philippines) TELECOMMUNICATIONS & COMPUTER TECHNOLOGIES, INC. (TCTI) was established and registered with the Philippine Securities and Exchange Commission last May 1983. Its incorporators and Executive Officers are licensed Professional Engineers with extensive experience in the telecommunications, electronics and electrical fields. TCTI is engaged in providing its clientele total expertise from system design, equipment sourcing and supply, installation, testing, commissioning and after-sales services.