Business Phones, Devices & Accessories
We offers a range of IP and digital phones, consoles, conference phones and peripherals tailored for executives to everyday employees for business of all sizes.
Analog Phones & Peripherals

MITEL TA7100 TERMINAL ADAPTERS
The Mitel TA7100 terminal adapters enable analog phones and/or faxes to connect to an IP network using SIP protocol
CONFERENCE PHONES

MIVOICE CONFERENCE PHONE
This easy-to-use conference phone boasts 16 built-in microphones and superior audio quality plus the ability to seamlessly share ideas and files with in-room presentation display capabilities.

MIVOICE VIDEO CONFERENCING PHONE
The MiVoice video conferencing phone makes conferencing easier than ever. Seamlessly turn an audio conference into a virtual meeting without the need for a third-party service.
DECT Phones & Base Stations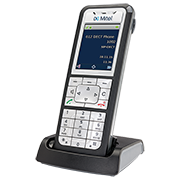 MITEL 612 DECT PHONE
The Mitel 612 DECT Phone of the Mitel 600 DECT family is the basic model for the business sector.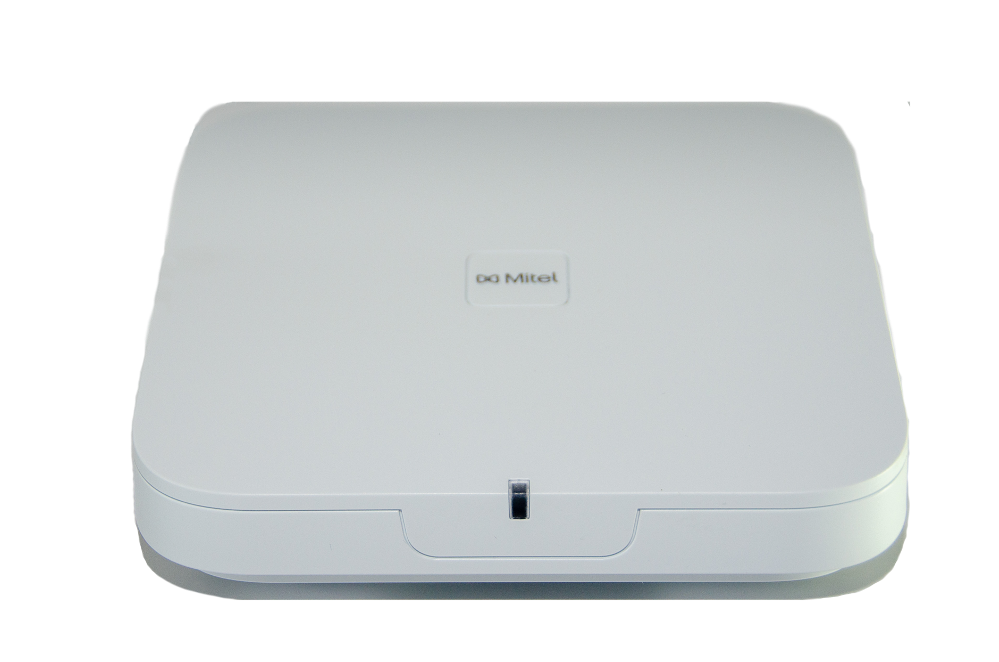 MITEL IP-DECT 532/542
The Mitel IP-DECT system is designed to enable voice service, messaging and alarm handling between Mitel cordless DECT handsets and Mitel communications systems via corporate LANs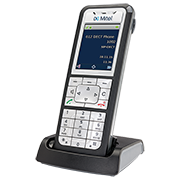 MITEL 622 DECT PHONE
The comfortable Mitel 622 DECT Phone has a large illuminated 2 graphic color display and 8 programmable keys provide you with quick access to your favorite functions.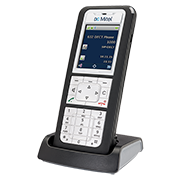 MITEL 632 DECT TELEPHONE
Mitel 632 DECT Phone is the new ruggedized DECT business phone.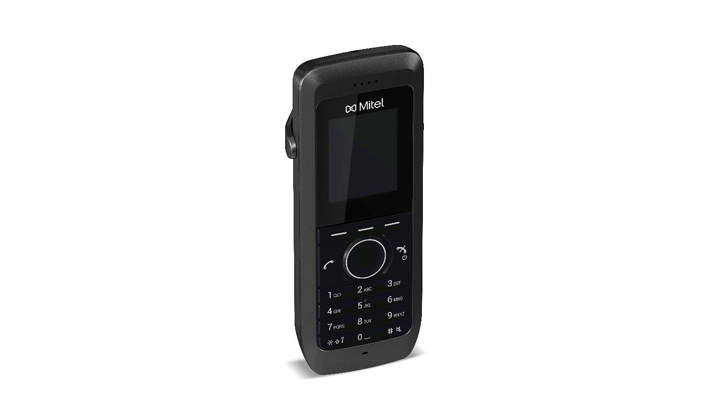 MITEL 5613 DECT
The Mitel 5613 DECT phone is designed for mobile users who desire a device that meets their demanding office communication needs.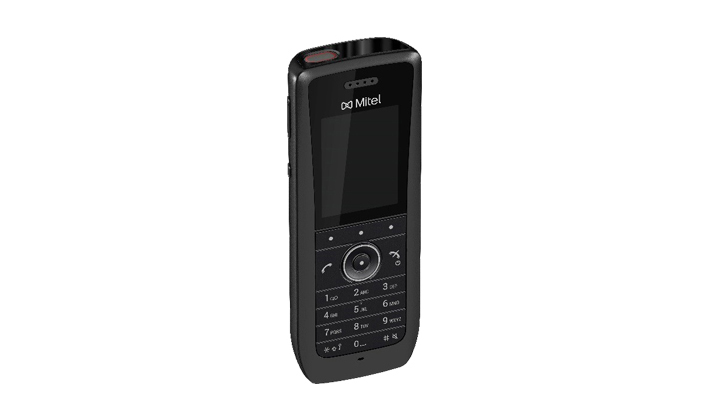 MITEL 5614 DECT
The Mitel 5614 DECT phone is designed for mobile users who desire a device that meets their demanding communication needs and in workplaces such as hospitals and light industry where it offers additional functionality for messaging and alarm handling.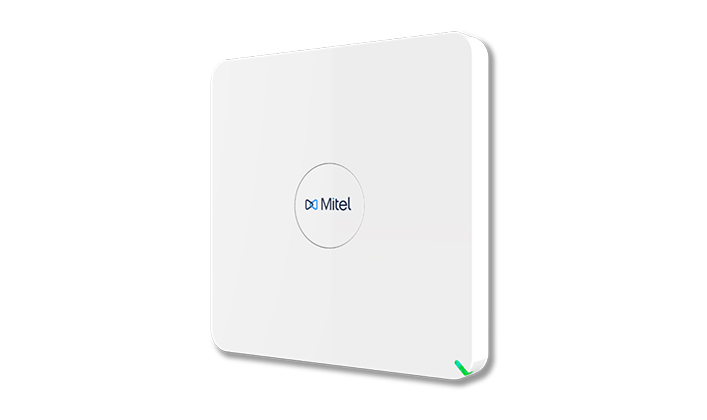 SIP-DECT BASE STATION RFP 44
This 4th generation base station is the ideal entry-level DECT base station for any business with low traffic requirements in search of broad wireless coverage.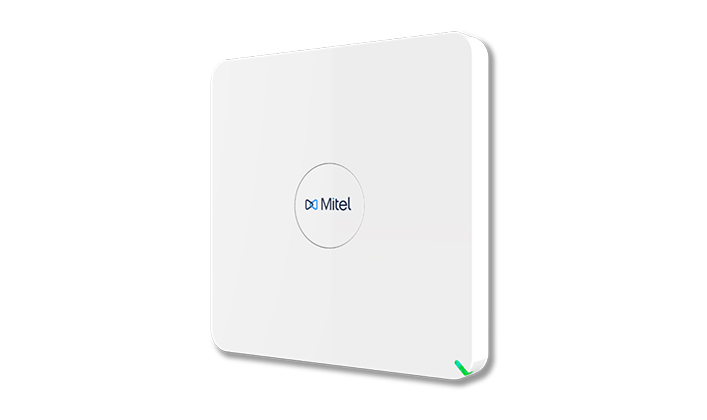 SIP-DECT BASE STATION RFP 45
The 4th generation SIP-DECT base station RFP 45 is a versatile SIP-DECT multi-cellular base station with a more compact and modern design than previous models without compromising performance.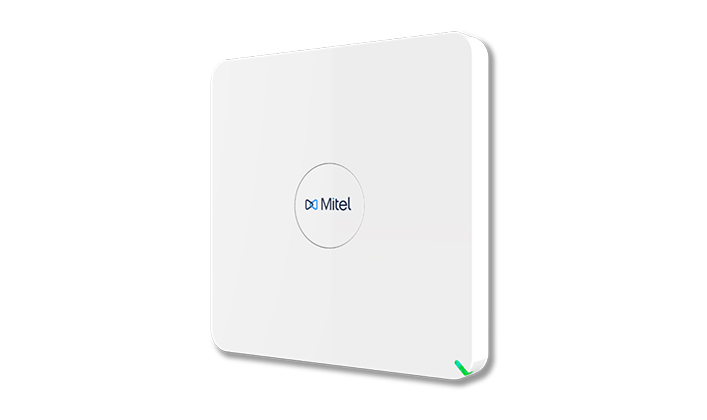 SIP-DECT BASE STATION RFP 47
Made for users with unique wireless coverage needs in challenging environments, the 4th generation SIP-DECT Base Station RFP 47 can be fitted with external antennas to maximize or focus wireless coverage.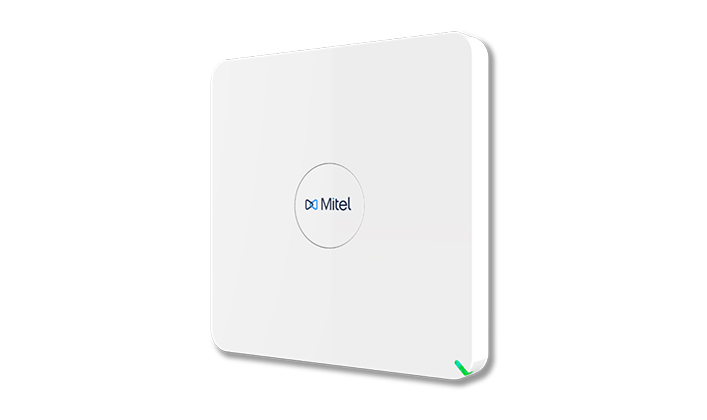 SIP-DECT BASE STATION RFP 47 DRC
The 4th generation SIP-DECT Base Station RFP 47 DRC is a powerful outdoor DECT base station that delivers wide and reliable connectivity in challenging environments, such as elevator shafts, parking lots and construction tunnels.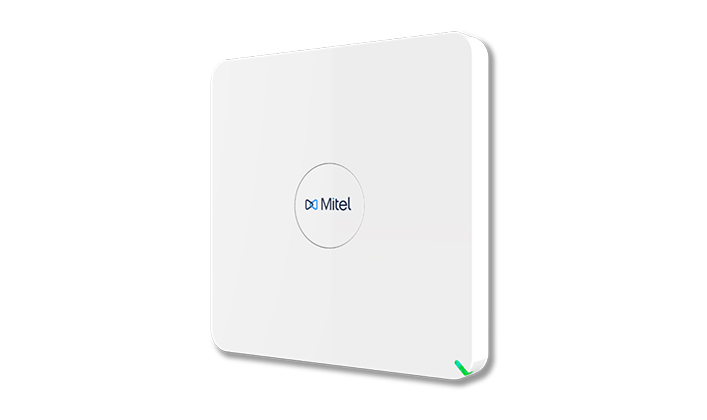 SIP-DECT BASE STATION RFP 48
The SIP-DECT Base Station RFP 48 is a cost-effective, dual-mode base station designed to deliver reliable connectivity in active work environments and simultaneously supports DECT for voice and WLAN for 802.11ac Wi-Fi connectivity speeds to your everyday devices.
Voice Over IP Phones & Peripherals for Business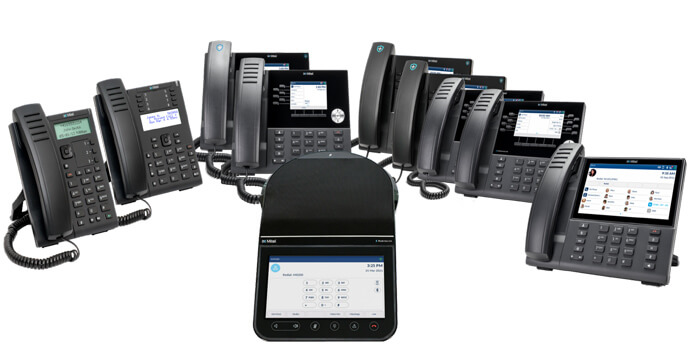 6900 IP SERIES
The 6900 IP Series is a powerful suite of desk phones with crystal clear audio, advanced features and a broad array of accessories to improve productivity and mobility in today's modern business environment.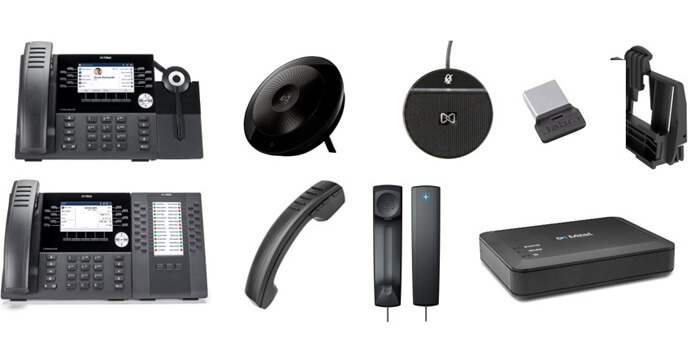 6900 SERIES PERIPHERALS AND ACCESSORIES
Experience unparalleled flexibility through a broad array of add-on user installable accessories that enable the 6900 phone family to be tailored to specific user needs to meet the demanding needs of today's users.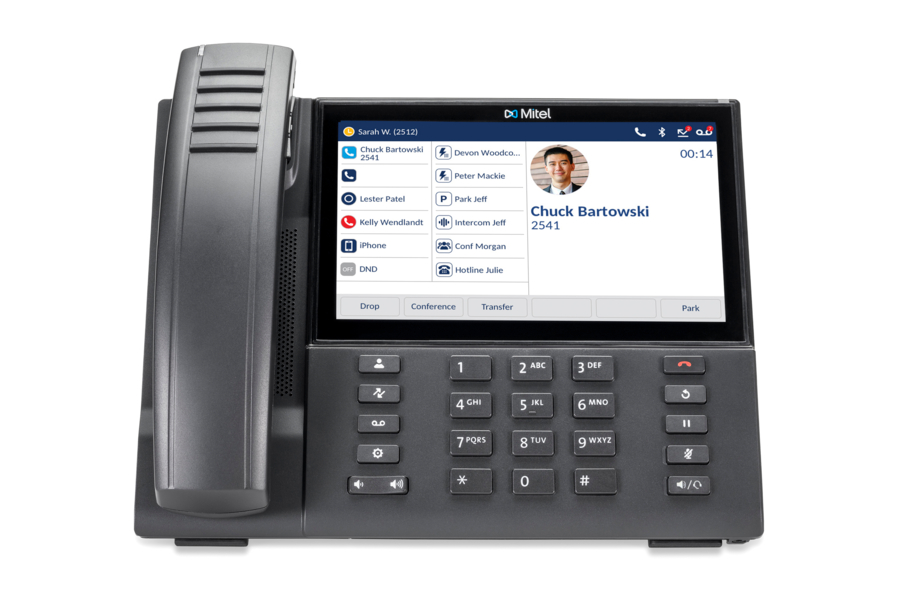 MITEL 6940 IP PHONE
Mobile device integration seamlessly marries your mobile phone call audio and contact information with the Mitel 6940.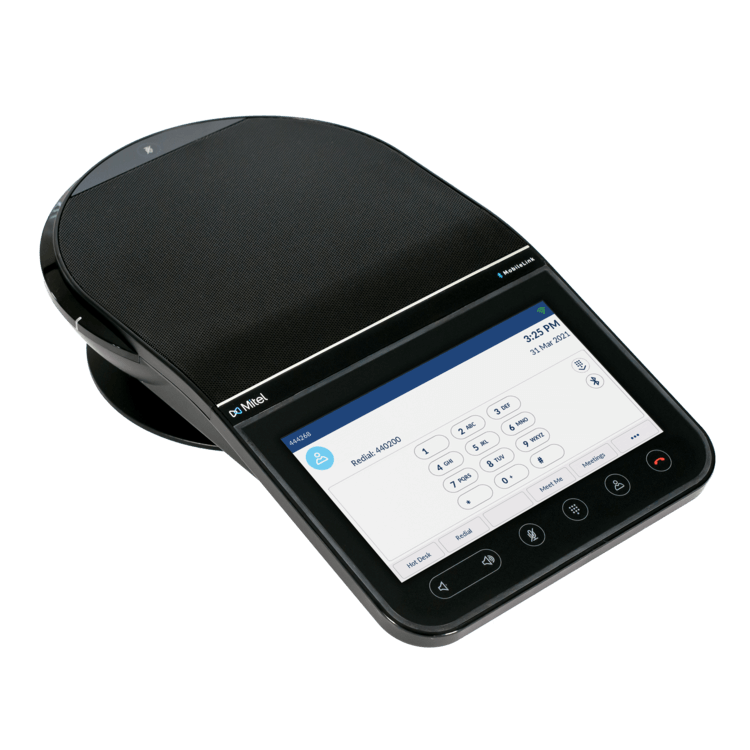 MITEL 6970 IP PHONE
Designed to make your meetings easier.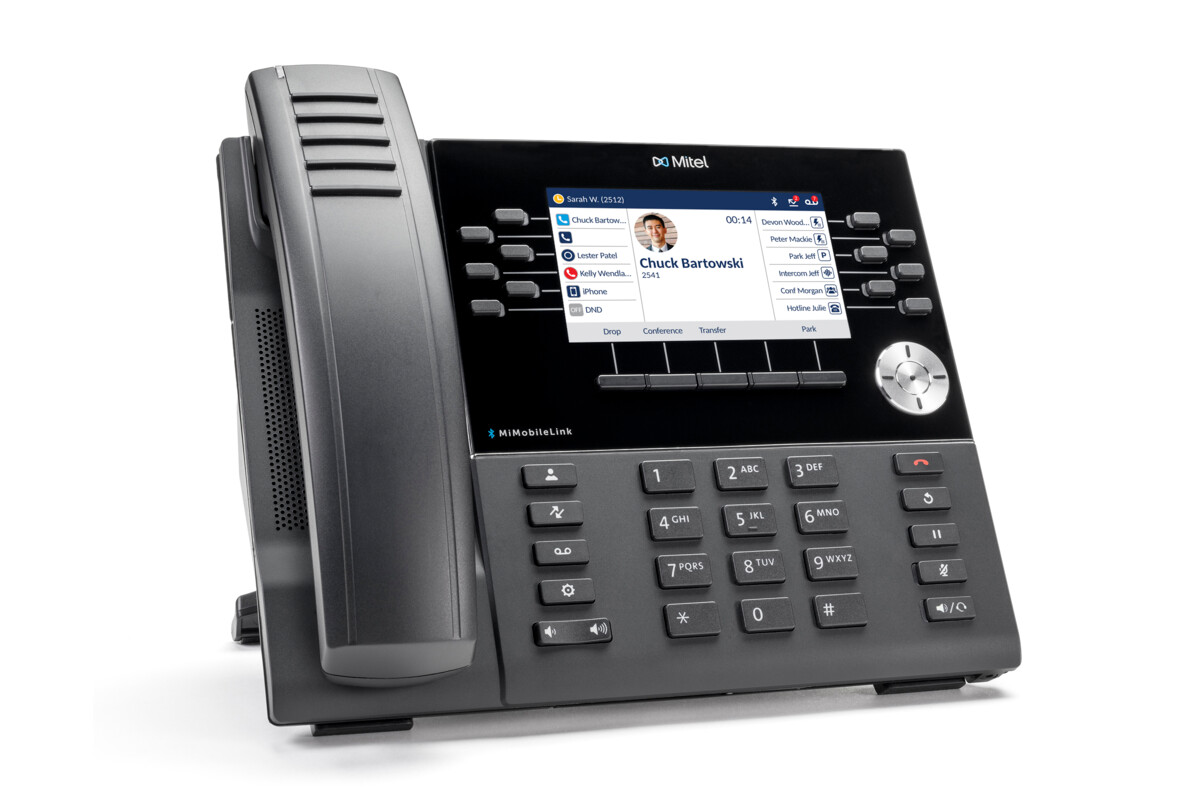 MITEL 6930 IP PHONE
Ideal for power users who require a phone that can be tailored to their specific communication needs.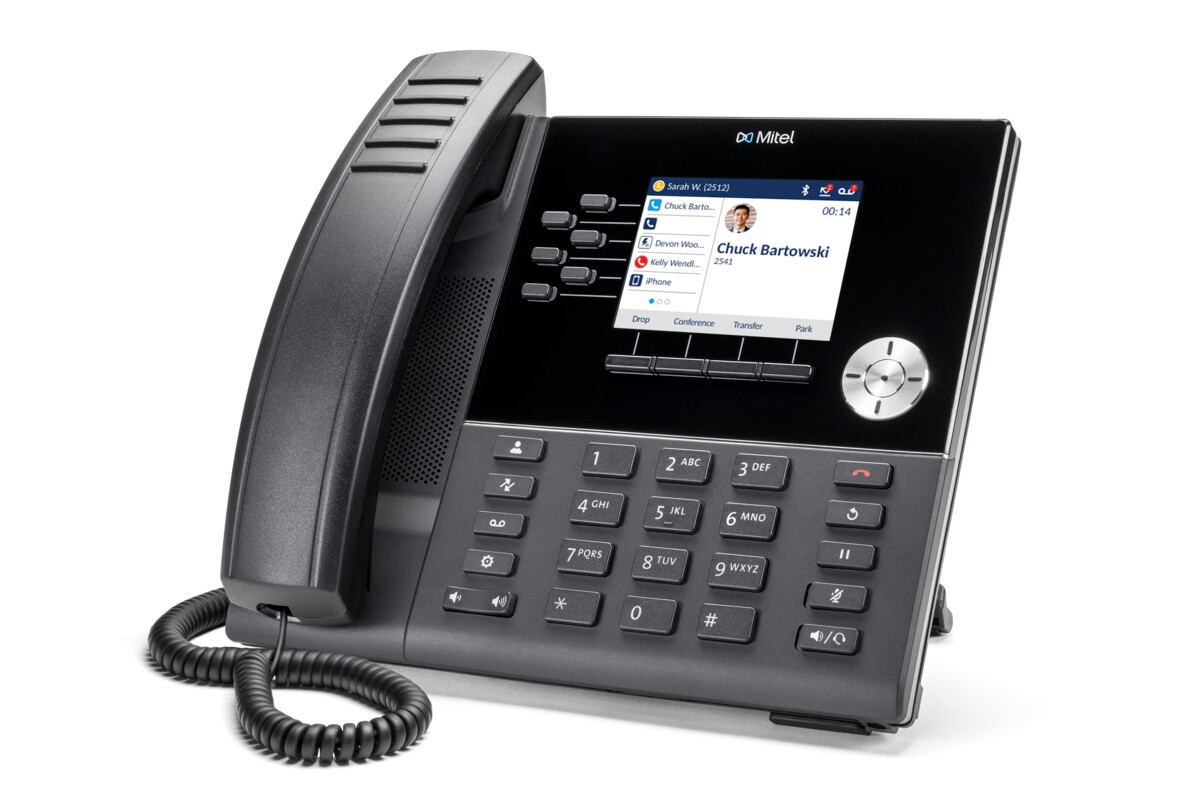 MITEL 6920 IP PHONE
The Mitel 6920 is designed for enterprise users who demand not only a modern design but also a phone that is flexible and delivers a high quality communications experience.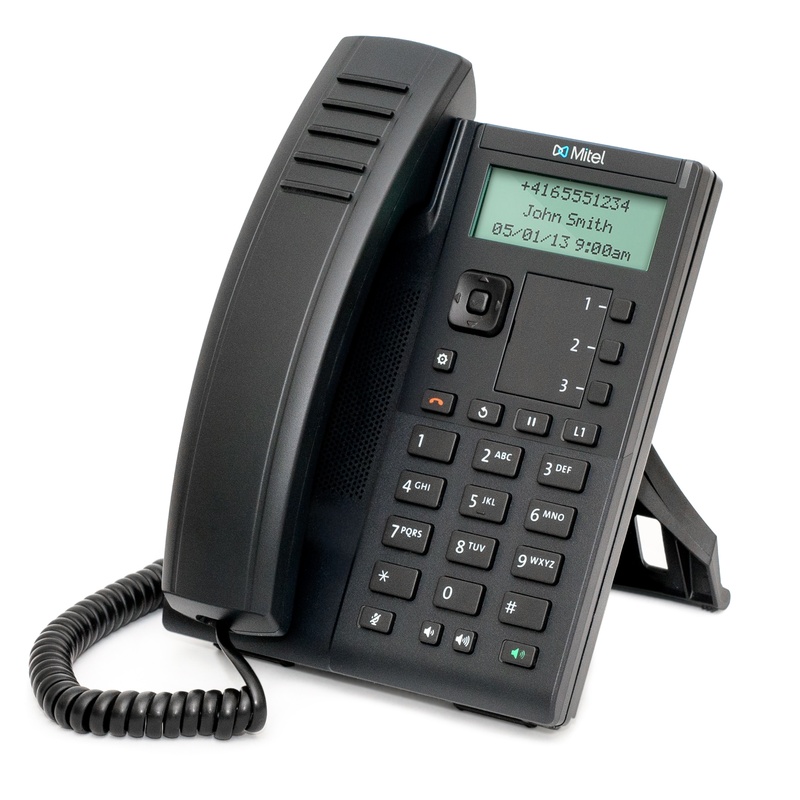 MITEL 6905 IP PHONE
The Mitel 6905 IP Phone is the preferred phone for those who want basic communications functions packaged in a compact enterprise device.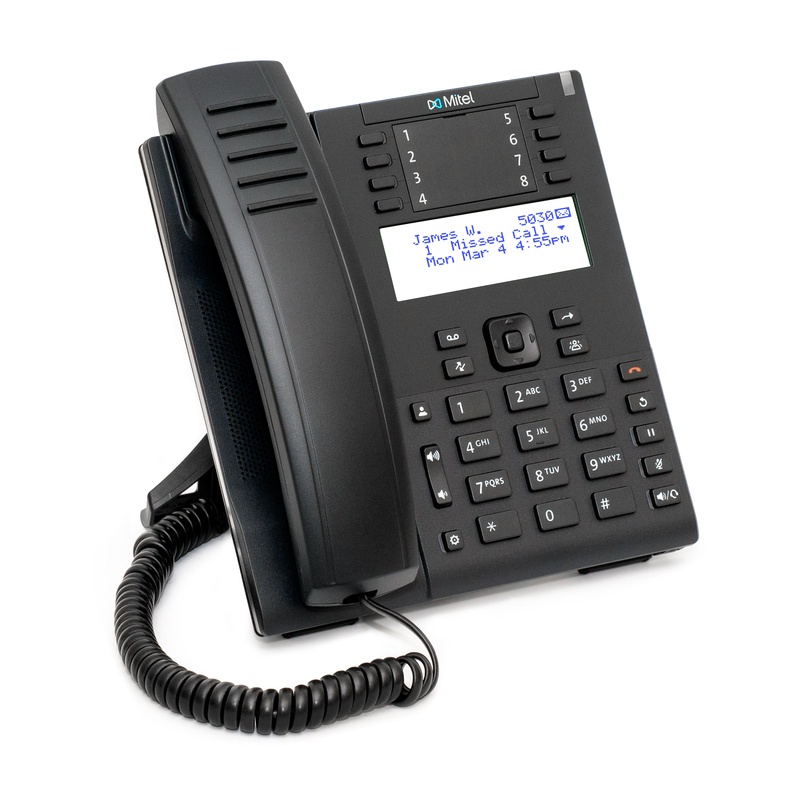 MITEL 6910 IP PHONE
The Mitel 6910 IP Phone offers exceptional quality and standard telephony functions in an enterprise grade IP desktop phone.
SIP Phones & Peripherals

MITEL 6863 SIP PHONE
If you're looking for enterprise-grade functionality in an affordable 2-line SIP phone, the Mitel 6863 was designed for you.

MITEL 6865 SIP PHONE
Feature-rich and affordable, this enterprise grade phone offers exceptional flexibility for the home or business office.

MITEL 6867 SIP PHONE
Designed for the enterprise user, this fully-featured desktop phone offers flexibility and reliability for those with heavy phone and network requirements.

MITEL 6869 SIP PHONE
The Mitel 6869 SIP Phone is the most advanced phone of the Mitel 6800 Series, offering remarkable rich telephone features, a large user-friendly interface, and remarkable HD audio quality. Equipped with an extensive number of user customization options and call management applications, the Mitel 6869 guarantees an excellent power user experience.

MITEL 6873 SIP PHONE
Designed for power users who demand a lot from their phones, the Mitel 6873 SIP Phone offers executives superior communications quality and a touch-centric user experience on top of robust, productivity-enhancing features. Take control and make the call with the Mitel 6873 SIP Phone.
Wireless Devices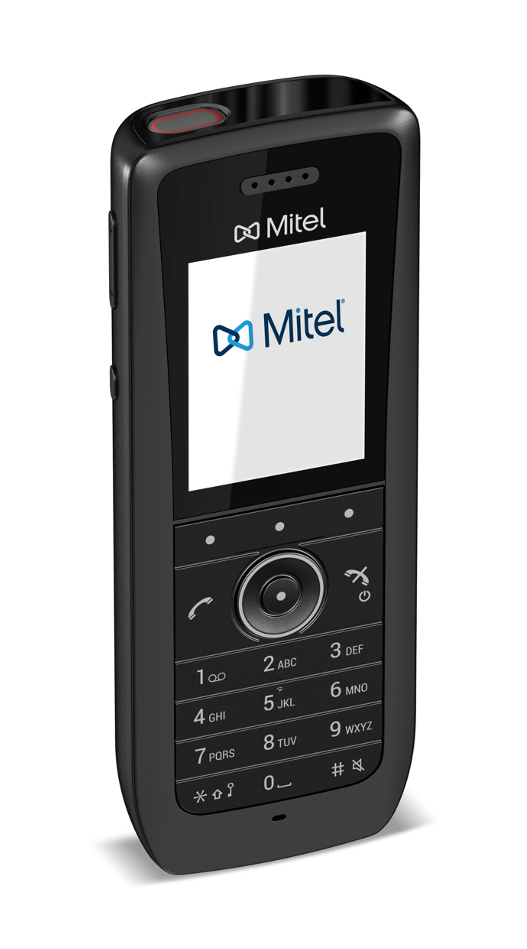 MITEL 5634 WIFI PHONE
The 5634 WiFi Phone is a VoWiFi phone that is ideal for users who need flexible access to voice and data capabilities for reliable two-way communications. This versatile device has an LCD display and a wide offering of telephony features to keep the user connected to their environment.