MITEL INATTEND
InAttend offers a broad range of integrated functions for achieving high-quality attendant performance, particularly during periods of high volume traffic. Integrated directory search and presence information on each contact enhance the potential for successful first-call transfers. InAttend displays the activity and availability of the contact being called, the contact's organizational affiliation and information about when the contact can be reached if not available. Attendants can also send messages to contacts via different message systems when immediate interaction is required.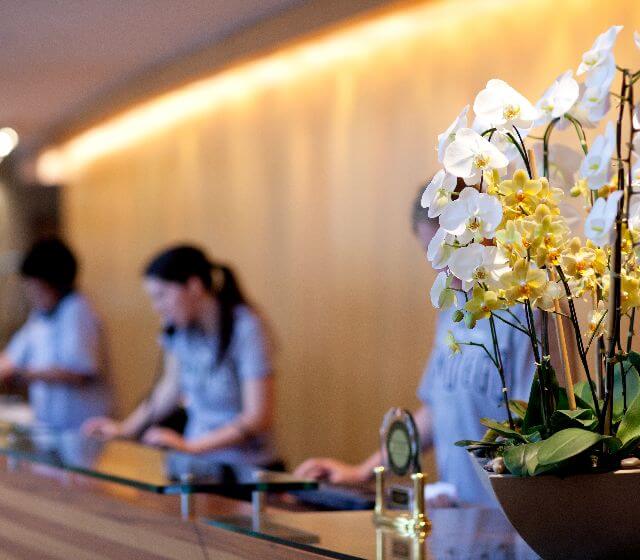 Key Benefits
THE FLEXIBLE CHOICE FOR EXCELLENT CUSTOMER SERVICE
InAttend increases the efficiency and productivity of employees,offers full call control capability and provides access to real-time rich presence information for quick call handling.
POWERFUL FUNCTIONALITY
Experience advanced queue and call handling, powerful directory search, up-to-date presence and activity status of all contacts, call recording and more.
REDUCED TCO
Enjoy reduced channel and end-customer costs through faster installation and configuration of the system, as well as simplified licensing and commercial models.
CALL MANAGER AGNOSTIC
Fully based on open standards (SIP, LDAP, SMTP), InAttend supports multi-vendor environments.
WIDE RANGE OF CUSTOMER SEGMENTS
InAttend is the perfect attendant solution for all customer segments.
FEATURES
Rich presence info displayed in search results
Search across multiple directories
Configurable call queues and announcements
Softphone and hard phone support
Detailed reporting
Messaging
Customizable screen
Line state federation with Microsoft Skype for Business
Support for the visually impaired
Basic call recording
Multi-language support
SCALABLE ATTENDANT SOLUTION FOR GROWING ORGANIZATIONS
With powerful SIP-based call and queue handling, contact search options, calendar integration, Microsoft Skype for Business presence information, line state and activity status, Mitel's InAttend is available as a stand-alone attendant application or integrated within the Mitel CMG Suite for a complete, unified communications and collaboration solution across the global enterprise.